Join The Ever Growing List of Satisfied Customers Today
ECU REMAP APPLICATIONS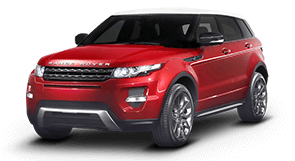 4x4 ECU Remap
Our 4X4 Tuning caters for most makes and models giving you a smooth and strong power delivery. Our ECU remaps optimises your vehicle providing better fuel economy.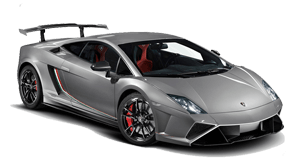 Performance Tuning
Performance Tuning for Petrol & Diesel Cars, 4x4s, Commercial and Agricultural vehicles. Find your ECU Remap today and release your cars true performance.
Van Chip Tuning
Our Van Tuning ensures that your van not only carries what you need but delivers performance at the same time. An ECU remap for your van can save you time & money.
Celtic Tuning are arguably one of the most reputable companies in Remapping today. Their development programs and in house expertise enables Eco Vehicle Tuning to deliver software tailored to your individual needs with a complete peace of mind package. Search any make and model with the 'Celtic Tuning' name and there is a whole host of positive feedback on their remaps and tuning the past two decades. As a result of these extensive development programs, our ECU Remaps are of the very highest quality, where reliability is still a major priority. To compliment and deliver this quality product and development, Eco Vehicle Tuning have over 30 years of experience in the Motor and Marine Electronics Trades.
Real Support. Real People.
We know that your car is expensive and that you take pride and joy over it. That is why we offer a face to face mobile service. We can come to your home or work place and provide you with a professional service and a world class ECU Remap without the stress or hassle. Contact us today to see how our chip tuning can help you.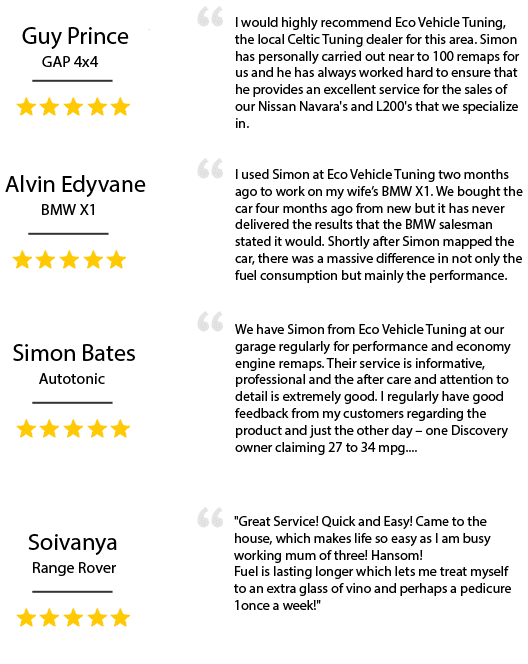 We Are Proudly Serving Over
Satisfied Customers
Hear From Us Direct.
Still not sure, then hear from Simon as to why you should choose Eco Vehicle tuning for your ECU Remap. Covering chip tuning across the South Coast of England, we are here for you.
admin
We've been developing the software for a while now on the BMW ZF8 automatic gearbox software which we are finally able to offer our customers and our worldwide [...]
admin
Over the last 8-12 months, Celtic Tuning have been working hard on many different development projects and we are delighted to see the recognition of their work from [...]
admin
Dynamometers – The truth behind the charts…. Chassis dynamometers are a great tool for measuring an engines power, both at the wheels and at the flywheel. They do this [...]