Economy Engine Remapping/Tuning
The decision as to whether or not to have an Economy Remap is not whether you can afford it or not. As with savings of up to 20% improved fuel economy our Economy remap/tuning will pay for itself in no time.
With the ever increasing cost of fuel it has become even more important to obtain efficiency from engines in order to try and reduce the increasing costs of vehicle ownership. We specialise in economy tuning of modern diesel engines and with our Economy remapping, you benefit from increased power & torque providing you with a linear power delivery and an ability to achieve improved fuel economy and reduced carbon footprint.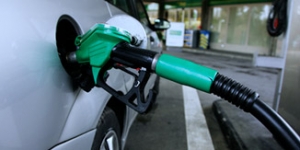 Benefits of RPM & Maximum Speed Limiters
Our Eco Recalibration software can provide you with the following benefits:
Up to 20% improved fuel economy
Improved Power
Improved Torque
Improved Driveability
Reduced C02 emissions
RPM & Speed Limiters
Eco Vehicle Tuning offer a complete peace of mind package. All of our software comes with a 14 Day full money back guarantee, a lifetime software warranty and for those vehicles under 3 years old and less than 60,000 miles we also provide our insurance backed mechanical breakdown cover. So you know your car is in safe hands.