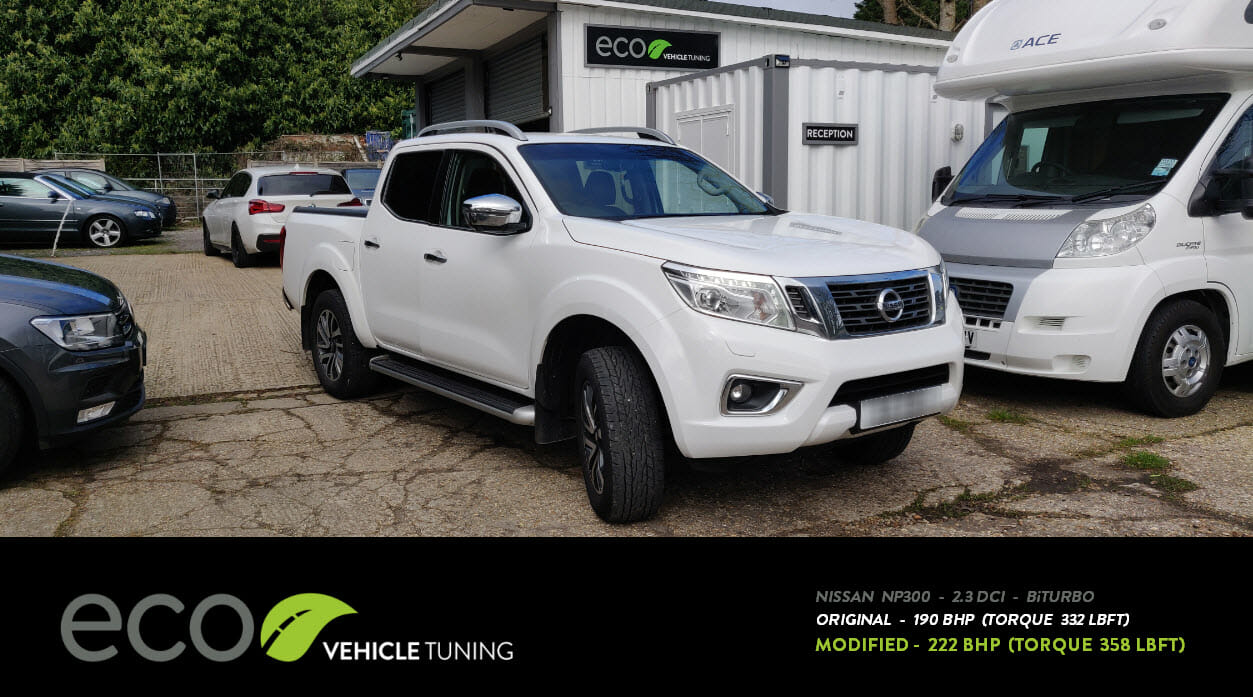 Nissan NP300 (2017) 2.3 DCI Bi-Turbo – Developed 190 to 222 bhp with torque 332 to 358 Lbft.
Whilst the Bi-Turbo, is already the factory tuned variant of the two 2.3 DCI engines, good torque improvements are still achieved throughout the whole rev range.
The torque handling of the Auto gearbox, much improved also – with a good chance of efficiency too (relatively driving)…..all important for the 4 x 4 here.
To see what your Nissan or Vehicle is capable of, Please Click Here