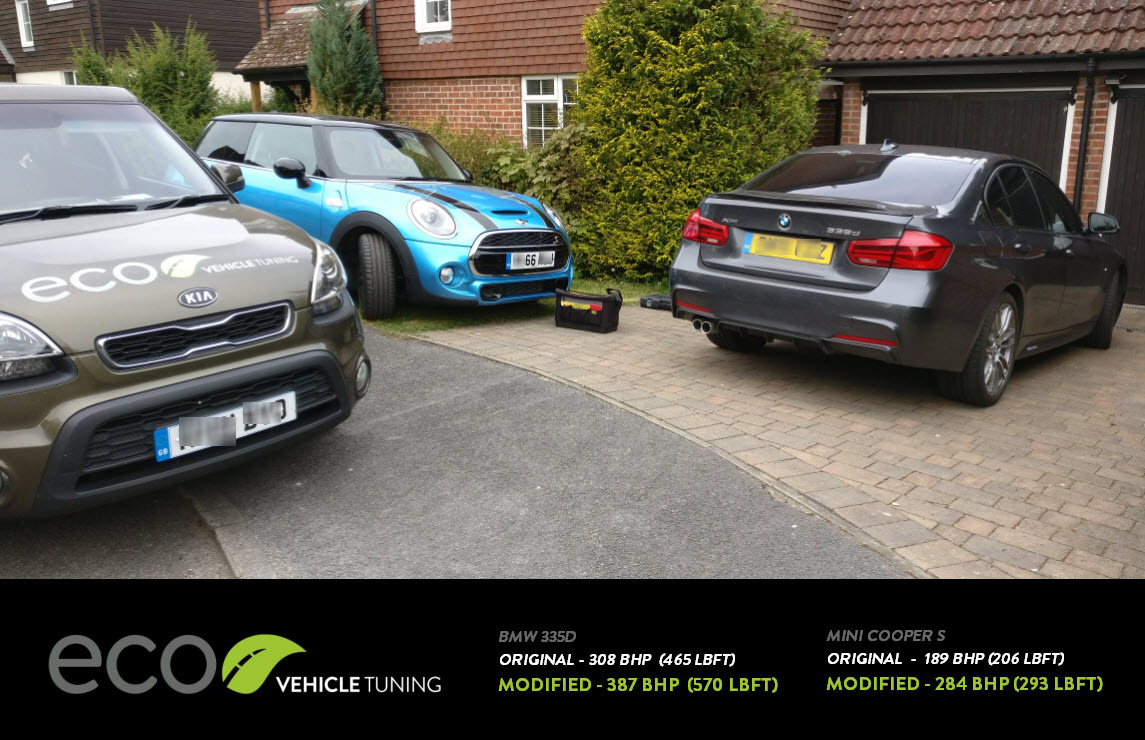 Returning customer with two very popular late cars and excellent strong gains from the tunes.
BMW 335d (2015) developed 308 to 387 bhp with torque 465 to 570 Lbft.
Mini Cooper S (2017) – Developed 189 to 284 bhp with torque 206 to 293 Lbft.
What to say, well Celtic Tuning have put a massive amount of time into development with the 335d. The Mini, is a detuned (from the factory) version of the JCW 228 (Stage 1) – hence such gains for the stage 2.
Both not easy to tune, with full on ECU removal's and a complex on the bench for communication – good to note that we supply a warranty to back manufacturers for both vehicles….
To see what your BMW/Mini or Vehicle is capable of, Please Click Here